Glass Flooring
When you're looking to push the limits of design and express yourself, a glass flooring system can't be beat. Glass floors and bridges offer an extraordinary experience for homeowners who appreciate remarkable design and have the expendable income to make it happen. Whether you want to move light from one floor to another or just create something totally unique, a glass flooring system is your best bet.
Glass floors are Ripley's Believe It or Not-noteworthy! Not only do glass floors feature unbelievable beauty and functionality, but they also boast 6 amazing benefits that draw in anyone with an eye for style! Here are some highlights: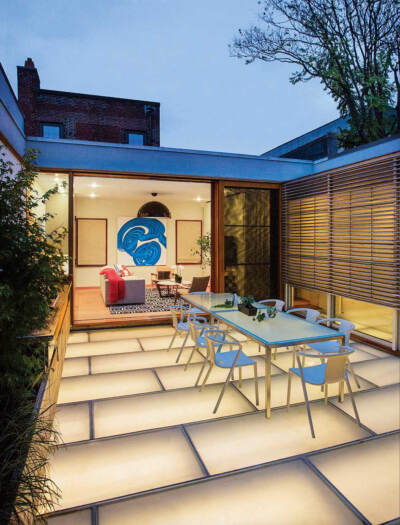 Incredible durability–Glass floors can support twice as much weight as wood floors.
Lightweight but high-performing-Glass tiles weigh no more than a few kilograms each while still providing next-level protection against breakage.
Versatile designs-Glass floors come in many different shapes and sizes. Each design is customized to your specifications. You imagine it, and we can build it.
Unparalleled aesthetics-The transparent nature of glass allows natural light into a space. It also creates an incredibly sleek look throughout your design.
Environmentally friendly-Because glass is 100% recyclable, it's significantly better for the environment than other types of flooring materials like marble or granite.
Easy maintenance-With no grout lines to get discolored over time, glass is easy to keep clean with just soap, water, and squeegee!
Glass flooring systems are becoming increasingly popular due to their beauty and strength. Not only do glass floors look stunning, but they are also two times stronger than a wood floor. This means that you can confidently walk on them without worrying about durability. Their rugged steel framing systems add even more stability.
Glass floors are incredibly durable despite their elegant looks. Whether you're looking for something beautiful and unique or simply a strong foundation for your design, Circle Redmont's glass flooring systems have you covered!
Glass flooring is an amazing product that you should consider if you're in the market for a great way to brighten up your space. Not only does it look visually appealing and aesthetically pleasing, but it also allows natural sunlight to enter your home or space. Even when indoors, the glass flooring systems can bring brightness and life thanks to its ability to transmit natural light from outside sources.
This kind of illumination is not only beautiful, but healthy as well. Studies have shown that exposure to natural sunlight can improve moods and increase overall wellbeing. With a glass flooring system, you can feel like you're living outdoors even when inside.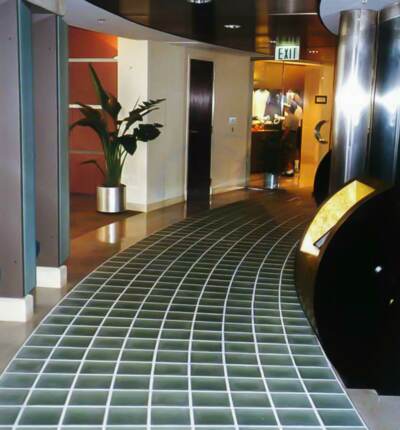 If you want to learn more about glass flooring systems, don't hesitate to reach out to Circle Redmont at 800-358-3888—they are always ready and willing to answer any questions you have regarding glass floors.