Circle Redmont® History
If you have walked on glass pavers in concrete, glass bullets in cast iron sidewalks, or spans of glass in museums and transit stations, you likely have experienced our products. Similarly, if your workplace has been illuminated by glass block skylights, you also have probably benefitted from our work. Circle Redmont is the leader in the design, engineering, and fabrication of structural glass panel systems.
Glass flooring dates to the 1800s when glass pavers were used in sidewalks as "vault lights." During the second world war, glass sidewalk lights were paved over with concrete to help with blackouts. Glass flooring technology has advanced significantly from the early days, improving strength and aesthetics, allowing architects and designers to use glass pavers and other glass building products for flooring that spans large distances.
Circle Redmont's story began in the late 19th century and includes contributors and predecessors American 3 Way-Luxfer Prism Co., Owens Illinois Glass Company, Products Research and Chemical Corp, Circle Steel Partition Company, and Rudy Redmont. In the 1960s the Sandor family took control and set about positioning and building the company as the national and international expert on integrated structural glass panel systems. The company developed patented processes and products that eventually became industry standard. Circle Redmont® also became the historical restoration experts for glass paver, glass bullet, and glass plank panel construction.
Circle Redmont is now a DBA and a brand of products manufactured under the new company identity of Light Penetrating Systems.
Expert engineering.
Only Circle Redmont can provide the expertise, engineering, and proprietary processes for glass flooring, bridges, walls, vaults, and structures. We set the industry standard with our 71R™ Glass Pavers and Precast Concrete, 81R™ Glass Bullets and Cast Iron Vault Lights, 82R™ Composite Cast Iron Walls and Ceilings, 91R™ Glass Pavers and Metal Systems, 91R™ Plank Glass and Metal Systems, SolarWhite™ Glass Block and Metal Systems, Glass Block Wall Systems, and Structural Glass Pavers and Bricks.
Glass block and metal systems are inexpensive and safe.
Incorporating glass into walkways, decks, or floors with a metal-and-glass block system is the simplest way to introduce glass on a budget. SolarWhite™ incorporates hollow glass blocks (6, 8, or 12 inches) into a structural aluminum or steel framework. These block panels are prefabricated, load-bearing, and engineered to be thermally efficient and safe. Installation is quick and easy, and SolarWhite™ is low maintenance once installed. Applications include residential deck surfaces, bridges, stairs, and more. Custom options are available.
Unmatched expertise and innovation.
We are committed to engineering elegant, structural glass products that perform and last a lifetime. Our experience and understanding of the complexities inherent in incorporating glass into structural elements means we can overcome any challenges that may arise. Circle Redmont products are found in many high-profile projects, from museums, libraries, mass transit centers, acclaimed corporate centers, and celebrity residences around the world.
Designed & engineered to last.
Few building products can compare to concrete when it comes to strength and longevity. We designed our precast concrete panels with glass pavers for both interior and exterior applications. Panels can be fitted horizontally or vertically. Applications include balconies, bridges, decks, interior floors, roadways, sidewalks, stair treads, and patios.
Commitment to superior craftsmanship and design.
We embrace engineering challenges and design excellence. Our passion is custom-crafted solutions other companies may deem impossible to achieve. Our philosophy is to deliver solutions that exceed customer expectations.
Circle Redmont routinely meets tolerances that are within 30,000th of an inch. Our milling, painting, welding, shaping, fabrication, and assembly all have quality assurance controls that result in unmatched accuracy, strength, and integrity in our delivered work.
Specialty glass projects.
We work with sentry glass, sure safe glass, bullet-resistant glass block, thick fused glass block, and more. Our single-source approach ensures our milling, welding, fabrication, and assembly all have quality assurance controls that have held firm for more than half a century.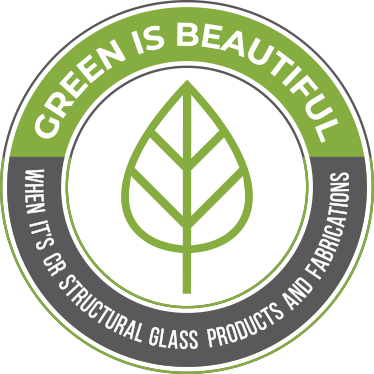 Our Commitment to Our Industry & Communities
We strive to lead the architectural industry with green products and innovative applications, but our impact extends far beyond that. Here at Circle Redmont, we are committed to supporting the communities we serve.
Whether your design includes a walkable skylight or a residential glass floor, we can help. We offer design consultation, engineering support, fabrication, and more. The beauty and prestige of our structural glass products is seen in our meticulous craftsmanship. Each structural glass panel system is ensured to meet the strictest tolerances before shipping. Circle Redmont is your choice for fine glass products, including: