When it comes to architectural masterpieces and stunning interior designs, the flooring you choose can make all the difference. Circle Redmont, a renowned name in the industry, presents an extraordinary collection of glass pavers and glass block pavers that will elevate your space to new heights of elegance and sophistication. Let's delve into the world of these remarkable creations and discover how Circle Redmont can help you create a truly breathtaking environment.
Transform Spaces with Glass Pavers
Immerse your surroundings in radiant natural light and bring a touch of enchantment to your floors with glass pavers by Circle Redmont. These translucent wonders offer a unique way to illuminate both indoor and outdoor areas, creating a visually stunning effect that will captivate all who enter. With an array of colors, textures, and patterns to choose from, Circle Redmont's glass pavers can be customized to suit your personal style and design vision. Whether you're envisioning a dazzling walkway or an inviting patio, these pavers offer endless possibilities for creating a space that's truly exceptional.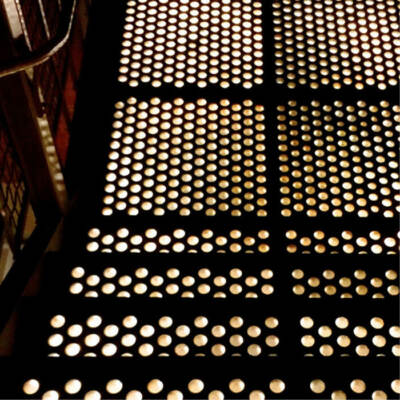 Circle Redmont's Glass Bullet Pavers for Historic Restoration Projects
When it comes to historic restoration projects, Circle Redmont's glass bullet pavers are the epitome of durability and elegance. Specifically designed to withstand heavy foot traffic while preserving the architectural integrity of historic buildings, these pavers seamlessly integrate well into our 81R cast iron system or our 82R composite system. Their ability to enhance both the aesthetics and functionality of spaces makes them a perfect choice for staircases, vault lights, and other applications in bustling cities. Meticulously crafted with premium materials, Circle Redmont's glass bullet pavers ensure long-lasting beauty and sophistication, adding a touch of charm to any setting.
Unleash Creativity with Glass Block Pavers
For those seeking to make a bold design statement, look no further than Circle Redmont's glass block pavers. These captivating creations play with light and form, infusing any architectural project with a sense of artistic flair. Whether used for walls, flooring, or even skylights, glass block pavers offer a unique visual appeal that will leave a lasting impression. Circle Redmont's glass block pavers provide endless design possibilities, allowing architects and designers to unleash their creativity and create spaces that truly stand out.
Sustainability and Practicality
Circle Redmont is committed to sustainable and eco-conscious design, and their glass pavers and glass block pavers reflect this commitment. By utilizing recycled glass materials and employing energy-efficient manufacturing processes, Circle Redmont minimizes environmental impact without compromising on quality or beauty. Moreover, glass pavers are low maintenance, easy to clean, and resistant to stains, making them a practical choice for both residential and commercial applications.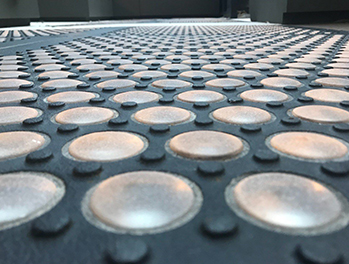 Circle Redmont's glass pavers and block pavers offer a gateway to extraordinary design possibilities. With their ability to transform spaces, provide durability, and unleash creativity, these pavers are a testament to the innovative approach of Circle Redmont. Whether you seek to illuminate your surroundings with glass pavers, add durability with bullet pavers, or make a striking design statement with glass block pavers, Circle Redmont has the perfect solution to elevate your space to new heights of elegance and sophistication. Embrace the endless possibilities and let Circle Redmont's exceptional pavers inspire your architectural vision.